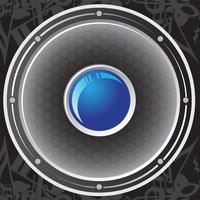 Screecher - Turn up the annoyance for free!
Free Get
Screecher - Turn up the annoyance for free! Description
** From the makers of Dog Whistler, and developed from direct customer feedback, comes SCREECHER! **

Annoy your friends, family, or anyone else like never before. Screecher brings high frequency annoyance to a whole new level.

Great anti mosquito device with its ultrasonic frequency!

Main Features:

Select a frequency by turning the knob or by manually entering in a value in the box provided above the knob.
Manual setting and Timer settings available
On the fly fine tuning of frequency

** Please check out our other apps, Dog Whistler (formerly in Top 10 overall free apps), Mobile Caddy (previously chosen as a Staff Favorite), Thumper, Date Util, and Gift Tracker

Instructions
To activate Screecher start by turning the knob in either direction to pick a desired frequency or manually enter a frequency in the box provided. Next choose either "Manual" or "Timer" operation.

Description of options:
Manual: After hitting the "Manual" button, push the "Activate" button on the bottom of the screen. This will iniate the sound frequency you chose previously. To stop the noise, hit the "Deactivate" button that appears on the bottom of the screen when active.

Note: While activated, you can turn the knob in both directions "on the fly" to hear each frequency level. This is useful in fine tuning the frequency level you desire.

Timer: Once you push the "Timer" button another screen will pop up allowing you to enter a Delay and Duration of your chosen frequency. After choosing your desired settings, hit the "Done" button on the top left hand side of the screen.

Timer settings:
"Delay" refers to the time you want to wait before the sound is activated. For example, if you want to hide the phone somewhere before the sound goes off, choose the amount of time it should wait before activating.

"Duration" means the time the sound will be emitted once the delay time has been reached. For example, if you set it to 'Infinite' then the sound will continue until you deactivate it. In the timer mode, you deactivate by hitting the Stop button under the animated speaker.