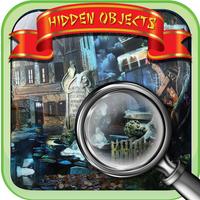 Secret Paranormal Files
Free Get
Secret Paranormal Files Description
In Secret Paranormal Files, One detective try to solve the situation. He arrives at one ranch where according to the landlady, strange things are happening all the time. Some of the objects in the ranch disappear and then they appear again, on their places. She tells the detective about this happening, adding that the place where the ranch was built before was a graveyard with a lot of graves and a church. The detective suspects that this is actually the space where parallel world join - this world and the world of the souls buried in those graves and that's how he explains those mysterious happenings that happen every day in that place.

The task that stands in front of you as the main detective in this game is to discover the relationship between this world and the parallel world where those lost souls still live. Let's see how this mystery will end.

We've added Game Center in this game and you can show off your skills to your friends by sharing High Score on Game Center.

Features:

=> More than 12+ Levels divided into 3 worlds.
=> Hint is available for your help,if You can't find objects! Here we give You 10 hints for free!
=> Each level you have to find out 10 hidden objects ,which is challenging for you!
=> Play carefully don't touch anywhere,every wrong touch you lose score!
=> Spin the Wheel to earn more bonus points.
=> Surprise Bonus Points in each level.
=> Game Center is available to challenge your friends!


This app is available for iPhone, iPad, and iPod touch!
Secret Paranormal Files 1.0 Update
This update is signed with Apple's latest signing certificate. No new features are included.
More