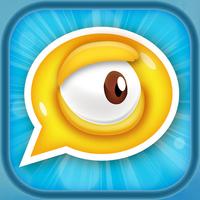 See It Say It - free guess the picture puzzle game. POP Pics quiz games 2014
Free Get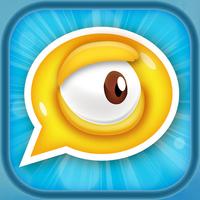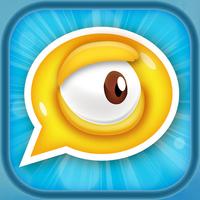 See It Say It - free guess the picture puzzle game. POP Pics quiz games 2014
Free
Screenshots for iPhone
More Screenshots for iPad
See It Say It - free guess the picture puzzle game. POP Pics quiz games 2014 Description
SEE IT? SAY IT!
- The new picture game by Ian Livingstone
- Guess the answer by saying what you see
- 500 cryptic puzzles!
- Tons of fun!

DOWNLOAD NOW ITS FREE!

- Easy to play
- Win coins for correct puzzles guessed
- Stuck? Use coins to claim lifelines!

***** "Love it - So many puzzles!" gregosaurus rex
***** "Some great 'groaners' in here :)" speedything
***** "An Oar-Sum game!" damor99

Quote from Ian Livingston
"See It Say It is a game concept that I created whilst on holiday.
I love playing with words and English is a wonderful language to work with.
Strategy games are my staple diet, but I also enjoy casual games that offer bite-size chunks of fun.
I wanted to try my hand at designing a quirky little brain teaser. And that's exactly what we've done with See It Say It."

About Ian Livingstone
- Ian Livingstone is one of the founding fathers of the UK games industry, and the government's Businesses' Creative Industries Champion.
- Co-founded Games Workshop in 1975, launching Dungeons & Dragons. He co-authored The Fighting Fantasy gamebook series, which has sold over 17 million copies.
- Executive Chairman at Eidos until 2002, and launched major franchises including Lara Croft: Tomb Raider.
- Now at Square Enix as Life President of Eidos.