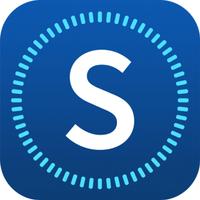 Selfence - Personal Security
Free Get
Selfence - Personal Security Description
By using your phone's camera and location tracker, the app helps you respond to dangerous moments and keep track of the people in your network.

Connect with your friends and family on a location-sharing Social Safety Network. Keep track of local crime hot spots. Send alerts to your network in moments of crisis. Prevent thieves from accessing your smartphone.

Selfence will protect you if you've just moved to a new neighbourhood, if you have a vulnerable family member or if you're visiting a city you don't know.

Use Selfence to:
• Record a video and share your realtime location in an emergency
• Receive realtime alerts when your friends and loved ones arrive or leave home, school, work etc. with geo-targeting technology
• See crime hot spot near you
• See pólice stations near you
• Send automated message to your Social Safety Network
• Capture a photo of your phone's thief

Features:

• Location sharing
Once you've built your Social Safety Network - friends, family members and anybody else you choose to connect with on the app - Selfence lets you keep track of each other's realtime locations on a private map.

• Realtime alerts
Users can tell their network where they plan to be and when, and the app will send realtime alerts to let people know when they've made it.

• Heat Map
The map displays local crime hot spots and nearby police stations, so you can plan journeys in the full knowledge of what's going on in the area

• I need help!
In an emergency, Selfence lets you send a video to your network to let them know you're in trouble. Press the red button and the app will start recording a video directly to Selfence's central servers, while sending your realtime location to your Social Safety Network with a message reading "I need help!"

• Central server
Each video can be viewed online or downloaded. They're recorded to the app's central server, so can't be erased by a thief or anyone who's managed to get access to your phone.

• Catch a thief in the act
If a thief tries to unlock your phone, Selfence records their location and silently captures a photo of them, sending both pieces of information to your personal email address.

Selfence is a smart app for everyday security and an effective tool in a crisis.

With Premium Membership Auto-renewable subscription, you may purchase an auto-renewing subscription through an In-App Purchase.
• 1 month ($2.99 USD) and 12 month ($29.49 USD) durations

With Premium Multi Device Auto-renewable subscription, you and other family members (up to 5 members) may enjoy their Premium Account.
• 1 month ($3.99 USD) and 12 month ($38.99 USD) durations [2 Devices]
• 1 month ($4.99 USD) and 12 month ($48.99 USD) durations [3 Devices]
• 1 month ($5.99 USD) and 12 month ($58.99 USD) durations [4 Devices]
• 1 month ($6.99 USD) and 12 month ($68.99 USD) durations [5 Devices]

With Premium Membership, you receive:
• 5 minutes video recording
• Any number of members in your Social Safety Network
• 30 days of history
• View photos of Selfence Selfie in app and email
• Video download

* All Premium Membership subscriptions have a free 7 day trial. After the trial ends, the subscription will auto-renew on a monthly or yearly basis. You will receive your first charge 7 days after starting your trial. You can turn off the auto-renew for this subscription at any time by going to your iTunes Account Settings. If you do not want to be billed during your trial, you must turn off auto-renew at least 24 hours before it expires

Current subscription may not be cancelled during the active subscription period; however, you can manage your subscription and/or turn off auto-renewal by visiting your iTunes Account Settings after purchase

Privacy policy: http://www.selfence.dlnlab.com/privacy/en/index.php
Terms of use: http://www.selfence.dlnlab.com/terms/en/index.php

** Continued use of GPS running in the background can dramatically decrease battery life.
Selfence - Personal Security 3.0.0 Update
Thanks for usıng Selfence! We're listening to your feedback and working hard to improve Selfence. Here's what's new:
- Precise real-time location tracking.
- 30 days of history.
- 5 minutes video recording.
- Any number of members in your Social Safety Network.
- Video download.
- View photos of Selfence Selfie in app and email.
- Improved battery usage.
- Improved graphics design.
- Errors Fixed.
More
More Information
Language:

English

French

German

Russian

Spanish

Turkish

More