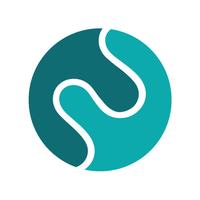 SelfieShare
Free Get
SelfieShare Description
Selfie Share is a free app for sharing photos in an agile and quick way

Groups are created by sending invitations from the agenda, or generating a QR CODE that can be read by the mobile of the person you wish to incorporate. Also sending an invitation by email or courier.

In one minute you have created the group, and any picture that you take can be viewed and downloaded by the other members of the group if you wish. NO ADDED TEXT, WE FOCUSS ON THE PICTURE.

You don't lose any QUALITY , you keep the one your mobile already has.

Selfie Share is ideal for those meetings or events where there are more or fewer people than in your usual groups, or where there are so many interested in having the pictures that you would invest a lot of time sending them later on.

You can fix a EXPIRY DATE in your groups.



You can finally relax knowing that the photos are ALREADY SHARED .



Who has not made a group photo and instantly had several people saying for days; "Please send it to me!

Or had to be asking for the photos he would like to have.



Relax and enjoy your friends and family WITHOUT MISSING any photo



You can also use the QR code so that just by reading it, a large number of people can access to the photos you've done, for example in a sports competition in a crowded party, in a blog DIY, etc.

You post the QR code and that's it, just read it and join the group.
SelfieShare 1.5.3 Update
Mejoras de rendimiento
More