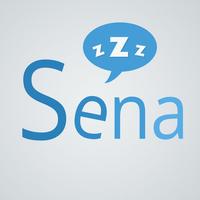 Sena:Dream Interpretation
Not Available
Removed
from the App Store
Sena:Dream Interpretation Description
The dream has always raised many questions because of the strangeness of his content, and also the emotional impact or inspiration in the life associated with it. Every one of us has probably had an important, interesting or strange dream. Sometimes we need a logical and satisfactory interpretation but we must never misinterpret everything we see.
People love to talk about dreams, what they dreamed, what a particular dream might mean, it has always been an interesting topic of discussion. Dream's meanings help you make sense of your dreams and harness them to increase your creativity, solve problems, find life purpose, and obtain accurate personal guidance.
Sena, has been created to make sure you are able to make sense of your dreams every day before you forget them, with our powerful features, you will be able to capture your dream and then interpret it by searching a combination of tags related to your dream, and/or post it in the Realm of Dreams that more Sena users can see it and helps you to have a logical interpretation.