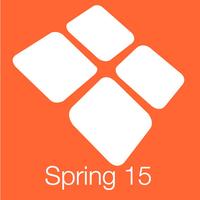 ServiceMax Spring 15 for iPhone
Not Available
Removed
from the App Store
ServiceMax Spring 15 for iPhone Description
ServiceMax Mobile for iPhone puts your service process in your pocket. Designed to help technicians deliver flawless field service, ServiceMax maximizes efficiency and revenue with simple tools for all aspects of your field service process. Easy to use features make everything faster, from finding the right part to troubleshooting and capturing a customer signature—reducing administrative time. Plus, ServiceMax field-ready mobile apps always work offline.

Designed for life in the field, ServiceMax's field-ready mobile application pairs complete field service functionality with the native capabilities of the iPhone. Field service technicians and engineers have mobile access to easily configured business processes ensuring data integrity and compliance, regardless of connectivity. It's easy to access information, eliminate paperwork, and complete work orders enabling quick and accurate customer billing for all work performed. ServiceMax Mobile for iPhone delivers unsurpassed technician productivity and satisfaction—all on a convenient pocket-sized device.

*** To use the latest features available with ServiceMax Spring 15 for iPhone, including Self-dispatch and Online Search, ServiceMax customers can upgrade for free to the ServiceMax Spring 15 release.***

Benefits
--------
• Improve productivity by combining the usability of the iPhone with ServiceMax's complete field service functionality
• Delight customers by arriving on-time and well-equipped to solve their issues fast
• Increase technician effectiveness and first time fix rates, by providing online and offline mobile access to customer and installed product information, troubleshooting materials, inventory, site, warranty & contract, SLA, and pricing knowledge
• Speed cash flow by empowering techs to debrief work orders and capture signatures on the spot
• Sell more services by providing service technicians up-sell and cross-sell recommendations and access to current pricing
• Get up and running fast by utilizing our field-ready mobile apps – no coding needed, just configuration

Features
--------
• Field-ready design features large targets, fewer clicks and intuitive navigation
• Quick access to customer info with one-touch dialing and hands-free GPS navigation
• Seamless offline capabilities, so that technicians can access customer or product information, or capture service details remotely, regardless of Internet connectivity
• Troubleshooting provides expert access to helpful product documents and videos
• Single sign on (SSO) and OAuth 2.0 support to ensure faultless, secure access
• Configure once and deploy everywhere; ServiceMax's Infinity Framework provides process workflows and wizards that keep techs on track, regardless of which device they use
• Calendar view of work orders and events that can be dynamically changed in the field
• Self-dispatching lets technicians schedule work orders to make the most of their workday
• Real-time automated pricing from standard price books and customer contracts for time and materials estimations
• Advanced data validation during data entry ensures data integrity even if connectivity is not available
• Access to all pertinent data: entitlement verifications, warranties, technician location, installed products, parts, accounts, cases and more
• Smart Business Docs to create service reports, invoices, etc. and to capture a customer signature on-site

What's New
• Online Search with Download On Demand
• Work Order features: Self-dispatch and Troubleshooting (Knowledge Base articles)
• Multiple Service Flow Manager View Processes, Lookup Form-Fill,
• Attachments and Attachments Sharing
• Sync Reports
• Integration with iOS AirPrint
• iOS 8.2 Compatible

Note: "Continued use of GPS running in the background can dramatically decrease battery life."
ServiceMax Spring 15 for iPhone 15.40.026 Update
This build contains important defect fixes. For details, please refer to Spring 15 SP release notes.
More