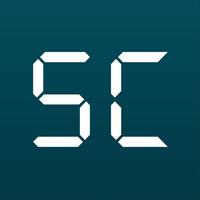 Set Change
$3.99
Set Change Description
Remembering to change your infusion set on time is one of the most important, but least exciting parts of being an Insulin Pump wearing diabetic. Set Change will remind you when it's time to change your Insulin Pump Infusion Set.

Unlike a calendar or simple reminder app, Set Change gives you gentle reminders when your set change is due and increases its nag-factor if you miss your set change. And while any other reminder app may remind you 4 days after you were SUPPOSED to change your infusion set, Set Change reminds you that number of days after you ACTUALLY did it.

Set Change requires very little setup, but has flexible settings if you want to personalise any of the reminders.

Reminders include:
• Pop-up messages when your set change is due, or overdue.
• A calendar event to let you know when your next Set Change is due, without opening the app.
• A red number on the Set Change icon to indicate, if applicable, how many days overdue your set change is.
Set Change 2.0.1 Update
Resolves an issue affecting some users on iOS 11.0.3 preventing the reminder notifications from working. If you were affected by this issue please mark off a change or edit and save your settings in the app to fix the reminders.
Minor customisations for iPhone X.
More