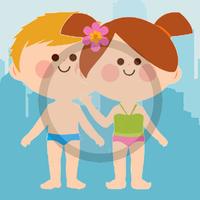 Sex Radar
Not Available
Removed
from the App Store
Sex Radar Description
You will be hero of party with this funny app.

Run the app on two iPhone devices.
0) First device should work as public radar. Second device should be a hidden remote control. Press corresponded buttons to choose role for each phones.

1) Public Radar. You should pass the first iPhone to your friend. He has to make 2 actions - take iPhone in left hand and press SCAN button. After a while app will show the gender of your friend.

How!?

2) The trick is in second iPhone. It sends bluetooth signal (male/female) to public iPhone.
You can manage this signal by rotating the second hidden device. To be more interesting hide this phone in pocket or another place in your body.

Before start take a lesson how to manage second device.
Rotate phone in different direction. See how the male/female switch varies depending on the device orientation. Hide this phone in pocket. Rotate your body to change gender on public phone. Don't close app when you hide iPhone in pocket! Don't forget to turn on bluetooth on the both devices. Use double-tap to switch screen in black mode.