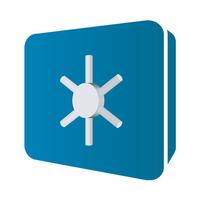 ShareVault
Free Get
Screenshots for iPhone
More Screenshots for iPad
ShareVault Description
ShareVault for iOS

IMPORTANT:
• The ShareVault iOS app is ONLY for ShareVault users with an active ShareVault account. You will not be able to use ShareVault for iOS without an active ShareVault user account.

• ShareVault for iOS provides mobile browsing, searching and viewing of documents in ShareVault, and does not support ShareVault administrator features or Q&A.

DESCRIPTION
ShareVault for iOS provides a simple and fast solution for securely accessing ShareVault content on-the-go:

• Compatible with all versions of iPad®, iPad Mini®, iPhone® and iPod Touch®

• Optimized for device screen size: On iPad and iPad Mini, the document page takes advantage of the device's larger screen size by including a split screen category pane and file list with thumbnails, for improved user experience, while downgrading elegantly to the screen size of smaller devices by eliminating the split screen display and thumbnails.

• Integrated Secure Document Viewer: ShareVault's new iOS secure document viewer is built-in to ShareVault for iOS, and provides the full suite of ShareVault security and tracking features, while providing a fast, smooth and accurate document viewing experience which looks and feels like Apple's iBooks document viewer.

• Document security in the viewer is based on the ShareVault policy associated with the document being viewed, and supports the appropriate security features: Dynamic watermarking, disabled copy/paste, disabled save, disabled document forwarding, disabled print, screenshot prevention, as well as both page-level and time-based activity tracking.

• Includes document category browsing, including tags, "recent" (what's new?), "file type" and "uploaded by". Additional categories for administrators are "viewed by" and "viewable by".

• Simple Favorites mechanism makes it quick and easy to mark documents or tags of interest to you: just tap the star!

• Full support of both portrait and landscape screen orientation - just rotate your device, and the display instantly adapts.

• Change your ShareVault preferences: user profile, password and email notification preferences.

• Full Unicode support for user generated content in international character sets, including Latin, Greek, Cyrillic, Armenian, Hebrew, Arabic, Syriac, Thaana, Devanagari, Bengali, Gurmukhi, Oriya, Tamil, Telugu, Kannada, Malayalam, Sinhala, Thai, Lao, Tibetan, Myanmar, Georgian, Hangul, Ethiopic, Cherokee, Canadian Aboriginal Syllabics, Khmer, Mongolian, Han, Hiragana, Katakana, and Yi.
ShareVault 1.2.5 Update
iPhone Xs Max, iPad Pro support.
More