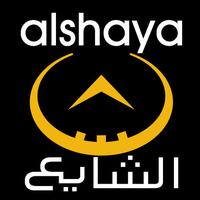 Shaya Watches
Free Get
Shaya Watches Description
If you are in Saudi Arabia or visiting the Kingdom you must download this application, it will give you a great insight for the latest watches available from Shaya, the leading watch retail chain in Saudi Arabia with over 80 showrooms in every major city.
You can browse the latest models, check the price, find a store and download the latest catalog.
إذا كنت في المملكة العربية السعودية أو تنوي زيارة المملكة فقم بتحميل هذا التطبيق ، سوف يتيح لك الإطلاع على أحدث الساعات المتاحة من الشايع، الشركة الرائدة في بيع الساعات في المملكة العربية السعودية مع أكثر من 80 معرض في معظم مدن المملكة.
يمكنك استعراض أحدث الموديلات، والتحقق من الأسعار، والعثور على المعارض وتحميل أحدث الكتالوجات.
Shaya Watches 2.0 Update
Updated for new watches.
Reduced the size of the app.
More