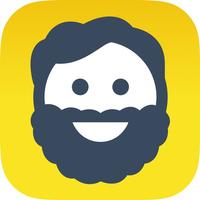 Shegardi - شقردي
Free Get
Shegardi - شقردي Description
نقدم لكم تطبيق شقردي. تطبيق يضم العديد من العمالة الماهرة التي تساعدك في إتمام أمور المنزل بكل سهولة و أريحية،
مثل: أعمال الكهرباء، و الصيانة، اضافة الى العديد من الفنيين من مختلف المجالات.

من مميزات تطبيق شقردي:
- سهولة البحث
- إتاحة خاصية مشاركة الموقع مع الفني لسهولة وصول الفنيين الى البيت أو موقع العمل
- إمكانية حفظ بطاقات الفنيين في المفضلة
- سهولة الاستعمال
- تقييم العمالة و الفنيين في التطبيق
- سهولة و سرعة الاتصال بالفنيين و شركات الصيانة المختلفة

الحل دائماً موجود في تطبيق شقردي!

Shegardi! The ultimate solution for your handy works at home! Search through the various categories and contact your desired handyman with total search for: Gardner's, cleaners, Electricians and a lot more!

Shegardi features:
- Easily add handymen to favorites tab, for quick contacts
- Easily share your location with handymen, so that you never need to describe your location again.
- Easy to use app
- Easily rate handymen
- Easily contact handymen

Shegardi is your absolute home needs solution!
Shegardi - شقردي 1.0 Update
More Information
Language:

Arabic

English

More