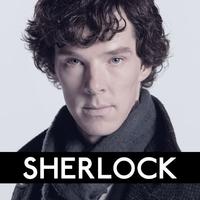 Sherlock: The Network
Free Get
Sherlock: The Network Description
Five star top-selling app in over 30 countries.
Now available with the first two cases FREE.
Includes exclusive video and audio from the stars of the hit TV show.

Critical Reviews:
"The immersion into Sherlock's world is top-notch, and you'll find yourself awaiting more cases just as eagerly as you'll await series 4." TUAW
"If Sherlock himself designed an app, it would probably look like this!" Digital Spy

App Store Reviews:
"Gripping cases, amazing graphics and music, and incredible actor appearances! So much effort has gone into this app and it shows! One that requires thinking though in a very fun way. If you've ever wanted to be a detective, now is your chance!"
"It is brilliant. Just brilliant, seriously addictive and great fun."

********

Sherlock Holmes has an urgent message for you. He wants you to help him solve his latest case. Using your mobile phone, you must navigate the streets of London discovering clues, solving puzzles and piecing together the case.

Starring Benedict Cumberbatch as Sherlock, Martin Freeman as John and Mark Gatiss as Mycroft; Sherlock: The Network contains ten new cases to solve with one overarching mystery and includes exclusive video, games, puzzles and a leaderboard for top players.

********
Got a question? Need some technical assistance? Send us an email on support(at)sherlockthenetwork.com OR check out our FAQs at http://www.sherlockthenetwork.com/faq/
Sherlock: The Network 2 Update
A few minor bug fixes to address some issues with the registration page.
Changes to the store presentation to make that clearer.
Removal of Facebook as a registration option as this was causing issues for some users.
As always, please email us on support@sherlockthenetwork.com if you have any questions or problems with the app.
More