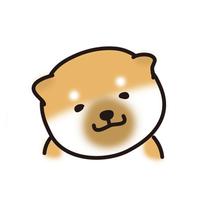 Shiba Inu Puppy Dog Emoji
$1.99
Shiba Inu Puppy Dog Emoji Description
Shiba Inu Puppy Dog Emoji gives you, your family, friends and partners smiles & makes communication happier! Enjoy happy Shiba Inu Puppy Dog smiles in your SMS life;)

Yes, you will enliven your conversations with all those around you using our adorable Shiba Inu Puppy Dog Emoji stickers!

Please rate us and let us know what additional expressions you would like to see and use.
Shiba Inu Puppy Dog Emoji 1.0 Update