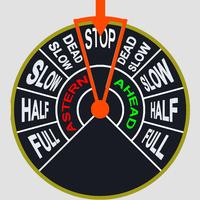 Ship Mooring
$6.99
Ship Mooring Description
Different type of tasks:
* Arrival to port (mooring at yellow/black gate) *
* Departure from port (cross green line) *
* Port to port trial *
* Day or night modes *
Real control of one, two, three and four propellers ships.
Single ship control and teamwork with tugs during ship mooring operations.
Different weather conditions and level difficulty.
Different types of ship power plants:
- directly coupled to propellers diesel engines (with start air control);
- steam engines and turbines;
- free turn azimuth propulsion (single or double).
Auxiliary bow and stern thrusters.
Ship Mooring 1.1 Update
Night game mode.
New ship - battleship USS Iowa.
More