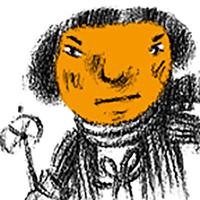 Showa Japanese Children
$3.99
Screenshots for iPhone
More Screenshots for iPad
Showa Japanese Children Description
From Risho Miyazawa, who directed the art in many TV dramas set in the Showa period such as the TBS dramas "Muu", "Musuko Yo" (My Son), "Genji Monogatari" (The Tale of Genji), "Terauchi Kantaro Ikka SP" (The Kantaro Terauchi Family SP), "Mukoda Kuniko no Koibumi" (Kuniko Mukoda's Love Letters), NHK's "Aozora no Tango" (Tango in the Azure Sky), WOWOW's "Sensei no Kaban" (Teacher's Bag), CX's "Tokyo Tower ~Okan to Boku to, Tokidoki, Oton~" (Tokyo Tower: Ma, Me, and sometimes, Da), and many others, comes a record of the Showa period.

Risho has used his experiences as a child in his native Azumino in Nagano prefecture to create illustrations of the scenes that backed the children of the Showa period, so that the next generation might know of them.

== Praise ==
Risho went to my high school, although he was a year older. Our villages were hailing distance apart, and we were raised in the same way, so all of the panels in this picture book make me long for that time.
We were truly poor. But our lives were so rich! There were bullies and the bullied, but neither stood alone. Risho's artworks whisper, "take back that richness".
-- Singer and actor Tsunehiko Kamijo

== Artist Profile ==
Risho Miyazawa
Artist, Illustrator, TV Artist
Born 1938 in Horigane of the Minami Azumi district in Nagano prefecture (now Horigane in Azumino).
Graduated from Matsumotoken-Gaoka High School, and the department of fine arts at the Tokyo University of the Arts.
He was hired by TBS, and directed the art in many TV dramas by author and screenwriter Kuniko Mukoda, and author and director Teruhiko Kuze, who have created many great works with the Showa period as a backdrop.

These illustrations are being serialized in the culture column of the Sankei newspaper.
Showa Japanese Children 1.52 Update
Maintenance release.
bug fix.
More
More Information
Language:

English

Japanese

More