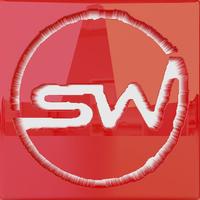 SideWork
Not Available
Removed
from the App Store
SideWork Description
Get a reliable service provider within minutes at your doorsteps with Sidework app. Sidework connects you with service providers On Demand.
Get the help you need to get the task or service you need at a price you can afford.

Create your free account and you will be able to select from a variety of service availables On demand.

Sidework is expanding quickly in all corners nationwide get in an start taking advantage or our well rated service providers.

Follow us on


https://www.facebook.com/Sideworkapps/
https://twitter.com/Sidework_Apps
https://www.linkedin.com/in/lenin-ramos-50b39310b
https://www.pinterest.com/sideworkapps/


SideWork is an app that connects costumers with service providers with a touch off button. This is an on demand service that helps customer to get service done fast.

We are looking to be must convenient source to hire; General Helper,Furniture Assembler,Skilled Laborer,Yard Work & Removal,Handyman,Electrician,Plumber & HVAC,Landscaper,Gardener,Painter,Roofer /Siding,Drywall,Carpenter,Tiles Floor,Hardwood Floor ,Tree / Branch Removal,Masonry & Stone,Caregiver,Pets Care,General Cleaning,Carpet Cleaning,Laundry Help,Babysitting,General Contractor,Home Improvement ,Electrical Co.,Plumbing & HVAC, Co.,Landscaping Co.,Moving Company,Cleaning Company,Trash Removing Company,Delivery Construction Materials,Movers,Trash Removal & Clean-out,Cleanup, Pick Up and Delivery, Side Work , Sidework.

App Benefits and Features:

Service on your on schedule!

Get valuable services at your doorsteps and shed all time consuming hassles from your life with amazingly flexible time settings.

Service Providers ready to work;

Get skilled and professional at your door within minutes and get your work done without keep waiting for days.

Quality services;

Experience quality service on your small or large project. All at time that suits you and the price that you can afford.

Hire People Near You;

Feel secure while you hire a professional from around you. Build trust and reliable working relationship with skilled people that do all your pending tasks and works seamlessly.

Find & Hire ( Almost ) Anyone;

Find well rated service provider.Sidework is a mobile app where customer can rate the service provider based on their experience.
SideWork 1.2 Update
In this version of SideWork app usability is improved by providing Country Code selection feature in user profile and at Signup screen.
More