Apps
»
Education
»
Silversand Horsemanship - Equestrian Groundwork and Horse Back Riding from Australia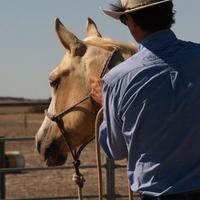 Silversand Horsemanship - Equestrian Groundwork and Horse Back Riding from Australia
Free Get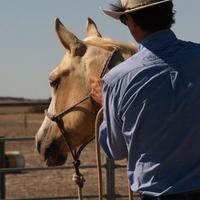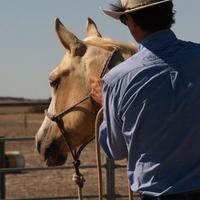 Silversand Horsemanship - Equestrian Groundwork and Horse Back Riding from Australia
Free
Silversand Horsemanship - Equestrian Groundwork and Horse Back Riding from Australia Description
The Silversand Horsemanship Programme is designed to teach the principles of good horsemanship to people who desire to work in a way that is more fitting to our horse's point of view. It takes into account the horse's natural way of dealing with new situations and places and works on the supposition that he is always trying his best to deal with what is being presented to him. It is also the awareness that some things appear to the horse to be of a life threatening nature although this is not always apparent to us. In fact the hardest thing for us as humans to do is to be able to see things from our horse's perspective. If we are unable to do this we will never truly get to the point where we can work together with the unity that comes from being totally tuned into each other.

The Silversand Horsemanship app contains:

An introduction to the principals of good horsemanship
Foundation and Advancing skills overview
Aims of the Silversand Horsemanship programme, including the confident horse, the responsive yield and accurate patterns
Photos of Silversand clinics and lessons from around the world

There are also six videos including:

Bareback and bridleless
Foundation exercises - catching
Kola's first and second shows
Young horse starting at Equitana, Melbourne
Jason and his horse Rusty

Details of how to train with Silversand, including dates and locations of upcoming clinics and details of the online Silversand Club.