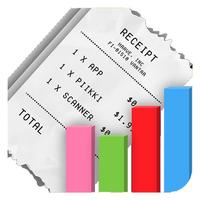 Simple Expenses Manager
Free Get
Simple Expenses Manager Description
With the rising of a financial crisis, a large percentage of the worldwide community must manage their expenses according to their economic possibilities. To most families, this management is extremely important in order to be able to maintain a healthy lifestyle and to be able to pay their bills. Many of these families keep a lot of unnecessary expenses that they probably do not notice. To validate the necessity of such feature we created our own, yet simpler, application to manage expenses plus the geographical analysis side, the Simple Expenses Manager. Through comparison, results showed that users effectively absorb geographical/visual information easier than with typical text/list oriented format.

Simple Expenses Manager provides the following features:
- Add purchases
- Search by product
- Add tags and images to products
- Add shop location to purchases
- See tag related statistics (graphs)
- See geographical purchases distribution
- Security Pin
- Share on Facebook

This app was developed in the scope of the Master in Computer Engineering - Mobile Computing of the School of Technology and Management of the Polytechnic Institute of Leiria by João Miguel Moital Dias, Pedro Miguel Marques Pereira, Rafael Domingues Vieira.
Simple Expenses Manager 1.0 Update