Apps
»
Simulfund*Term Sheet & Funding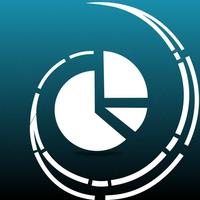 Simulfund*Term Sheet & Funding
$1.99
Screenshots for iPhone
More Screenshots for iPad
Simulfund*Term Sheet & Funding Description
Simulfund is the most spectacular universal app for Venture Capital Term Sheet Simulations you have ever seen. Designed for Startups and Investors, it lets you deal with key aspects of terms that could be relevant in early stages funding:

- Option Pool & Post Capitalization,
- Condition of Closing,
- Provisions For Preferred Stock,
- Cumulative Dividends,
- Anti-Dilution & Liquidation Preference,
- Redemption Rights,
- Co-Sale Rights,
- Right of First Refusal,
- and many other Terms...

It is compatible with iPhones, iPads and iPods, supports for Super Retina, Night Mode with Smart Invert and requires a 64Bit OS.

Save more time by taking advantage of technology and key information to make certain that suitable care is taken in understanding the underlying operation.

Simulfund offers assorted Venture Capital Simulators:

- For instance, as an Investor you can simulate, analyse and share several shareholding structures as CSV files: based on the amount invested, the pre-monetary value and the size of the option pool.

- Or, as a Leader you can evaluate the business by using the percentage of equity to offer, the funding needed, and consider how the stock issuance could affect your ownership interest.

Now, enjoy an unprecedented Term Sheet Simulator with a concise library and important topics:

- Annotate, compare, imagine cases where preferred or common shares are issued with additional rights.

- Manage the funding mechanisms, achieve a particular aim and export and share attractive PDF documents.

Take them anywhere you go for your business needs and because it is a universal app, it will run across all of your iOS devices.

It is secure, works in Airplane mode, does never knowingly collect user data, may protect all your important files and an authentication system may also be configured.



********



SIMULFUND BRINGS TOGETHER UNPRECEDENTED VENTURE CAPITAL SIMULATORS FOR STARTUPS AND INVESTORS

* 3 Venture Capital Simulators : Financing Simulator, Valuation Simulator, Voting-Rights Simulator designed for Leaders, Founders, Startups.

* Term Sheet Simulator : sketch out or check diverse scenarios with key aspects of terms that could be appropriate in venture capital talks.

* 3 Venture Capital Simulators : Voting-R. Simulator, Valuation Simulator, Investing Simulator designed for Investors.


GET PREPARED TO VENTURE CAPITAL NEGOTIATIONS

* Manage a business valuation, share all your calculations as CSV file for Numbers Spreadsheet to iCloud or utilize Reminders, Notes, iMessage, Mail…

* Understand the funding mechanisms, annotate the terms to clarify the provisions and export your texts with the new capitalisation table as a PDF.

* Choose currencies, regardless of your current location and without conversion rates.


IT IS RELEVANT & SECURE

* For better productivity, Siri can speed up access to your data and you can run the app everywhere you are.

* Term Sheet simulations are stored in the device with encryption to ensure a higher level of privacy.

* All data is stored locally and may have additional data protection.


NOW, BENEFIT FROM EFFECTIVE INTERFACE AND INFORMATION

* Simulfund proposes a concise library dealing with important topics and supports landscape mode with Screen Mirroring for great meeting experiences.

* Work with large decimal numbers, animated pie charts and calculate percentages with 3 digits after the decimal point.

* In all simulators, dynamic type, animations and a full range of touch gestures will improve your efficiency.



********



«The Only Venture Capital Simulators You Will Ever Need !»
Simulfund*Term Sheet & Funding 1.6.2 Update
Night mode: Writing several drafts of your "Term Sheet" at night with your iPad or iPhone is easier than before, thanks to a superb graphic appearance adapted to the night.
Optimizations for OLED screens: iPhone X, iPhone XS and iPhone XS Max users benefit from an advantage when Night Mode is activated: it reduces the energy impact while giving the Simulfund app a new and stunning look.
To activate the Night Mode of the app, go to iOS System preferences - General - Accessibility - Display Accommodations - and Turn on Smart Invert; it is also possible to create a Shortcut with Smart Invert within Accessibility settings.
Introduces minor improvements, fixes issues on iPad with the reminder features of the Term Sheet Simulator and adds new currency symbols: Norway - Krone - kr, Korea - Won - ₩, South Africa - Rand - R.
More