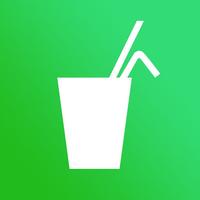 Sip - Drink Responsibly
Free Get
Sip - Drink Responsibly Description
Stay safe with Sip - the easiest way to keep track of your drinks (and calories) throughout the night.

Sip let's you easily keep count of the number of drinks you've had on an outing, and save them so that you know exactly how much you've consumed. We want to empower people to make responsible choices for themselves, so we provide our users with as much relevant info about their drinking habits.

Sip supports a wide variety of drinks, including: Beer, Wine, Shots, and Mixed Drinks. In addition, we provide calorie estimates based on averages for each drink, so you know how your drinks may affect your waistline in addition to your blood alcohol level.

The more drinks you have, the redder the Sip drink counter becomes, eventually turning totally red at 10 drinks. Keep in mind that Sip does not advocate drinking, and we remind our users that they are ultimately responsible for their drinking choices.


Sip Responsibly :)


****
Please do not drink if you are under the legal age requirement. Sip is not responsible for any damages that may occur from using the app.