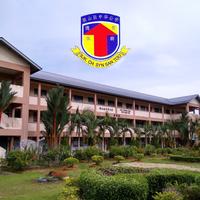 SJK Chung Hua Syn San Too Noti
Free Get
SJK Chung Hua Syn San Too Noti Description
In the 21st century, mobile app is an important tool for everyone because it speeds up productivity. This notification app is specifically designed and developed for SJC Chung Hua Syn San Too's parents.

What is SJK Chung Hua Syn San Too Noti?
It is a free to use and download app for parents to receive notifications published by the school administrator. With this app, parents will never miss out important news posted by the school admin. These necessary announcements include exam dates, parents meeting, class cancellation and so on.

How does this app work?
1. Parents who have installed this app will get notification on their smartphone. By tapping on the notification, they are able to view the announcement content. Likewise, they can open the app manually on regular basis to check on the school's news.
2. Parents are now able to view more school info, such as school gallery, teachers profile and school speech

How does this app help parents?
1. It replaces the traditional way of students passing messages to their parents, which is through hard copy – paper. Paper can easily be misplaced or forgotten.
2. App reduces the cost of printing and cut down paper usage, which directly saves the environment.
3. School does not have to allocate extra cost to mount LED notification board.
4. It is harder for busy parents to ignore e-notification compared to printed version.

Problems with traditional methods:
1. LED Board
• Due to heavy usage, LED board will face the issue of being spoilt after only few months
• The expenses to repair and replace a new LED board is costly
• Time consuming as parents have to wait for messages to appear and they might miss out some important points.
• Unable to view past announcements
• Requires technical skills to post notices
2. Hard Copies
◦ Students often misplaced printed notices and those messages are not delivered to their parents.
◦ Harmful to the environment when paper usage increases
3. Notice Board
◦ Easily ignored by busy parents
◦ Limited space to publish detailed information for each announcement
◦ Not able to trace past notices
◦ Cluttered notice board can be confusing
◦ Boards without glass cover might lead to missing of notices, e.g. such as blown by wind
◦ Admin in charge may overlook certain issues and miss out to publish the announcement
◦ Time consuming and requires extra manpower

Why SJK Chung Hua Syn San Too Noti?
This App is eco and user friendly for parents to receive latest announcements without hassle. It sets a good example for the young generations to go green and save the environment by cutting down paper wastage.
SJK Chung Hua Syn San Too Noti 3.0.2 Update