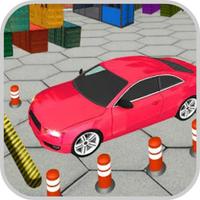 Skill Parking: School Driving
Free Get
Skill Parking: School Driving Description
In Game, you will have entertained with good parking skill. In mobile car parking school, you will learn car parking skills step by step. In starting levels parking simple straight and easy that's make you familiar with car parking game control and environment. When you will have to grip on mobile screen you will easily clear hard parking.
features
• Addictive Missions to test your driving skills.
• Multi car driving controls (Tilt, Steering, and Buttons).
• Realistic parking areas and graphics.
• forward and backward car parking.
• multi camera views.
• Realistic Car parking.