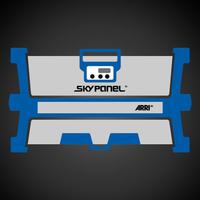 SkyPanel
Free Get
SkyPanel Description
ARRI SkyPanel Promotional App

ARRI proudly introduces SkyPanel, a brand new line of LED fixtures. SkyPanel is a compact, ultra-bright and high-quality LED soft light that sets a new standard for the industry. With a design focused on form, color, beam field and output, SkyPanel represents the culmination of more than a decade of research and development of LED technology at ARRI.

With this promotional app, you can virtually experience the SkyPanel. Switch between CCT mode and HSI mode. Use one finger to adjust the color temperature or Hue. Use two fingers to adjust the green/magenta point or saturation.

This app is not intended for illumination and was only created as a promotional application.