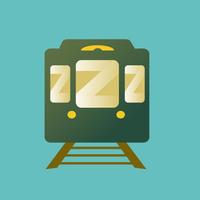 Sleeper Car
Free Get
Sleeper Car Description
Sleeper Car is a location-based alarm app designed with public transit commuters in mind, but it can be used by anyone!

Sleeper Car allows you to set an alarm that will sound a set distance before you arrive at your destination.

Sleeper Car is battery efficient and does not use cellular data or GPS to get updates on the user's location.

Select your range and search for your stop!

Sleeper Car works anywhere in the world on any transit line!

You can sleep on the train, and when you get close to your stop, Sleeper Car will send a notification to your phone and sound an alarm. Don't forget to leave your phone on volume or vibrate to hear the notification!

Sleeper Car works on select smart watches, and we are working to ensure notification support for all smartwatches!