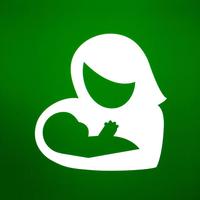 Smart BabyBook
Free Get
Smart BabyBook Description
Smart BabyBook from mySmartSoftware lets you track your children's growth and compare to the growth charts published by the World Health Organization and the US Center for Disease Control and Prevention. It also allows you to keep track of immunizations your children have received, as well as providing a visual chart of which vaccine doses are up to date and which are coming due.
By scanning the vaccine bottle the app will record lot number and expiration date information for each vaccine for future reference.

Vaccine recommendations are made by the CDC, and are reproduced here as faithfully as I can for your information only. No specific medical recommendation is being made. Individual circumstances may make the routine immunization recommendations inappropriate for a given child. Your child's physician will recommend which vaccines your child should receive at any given age.

No personal information is transmitted by this software in any way, shape or form. Your privacy is of prime importance to mySmartSoftware.

Future enhancements may include;

Prematurity growth charts
Developmental milestones
Tracking FDA vaccine recalls
Smart BabyBook 1.2 Update
Fixed crash-on-launch bug.
Fixed incorrect handling of metric units.
I want this app to be easy to use and useful to parents. Please feel free to email me with constructive suggestions.
You can like this App on Facebook as well. I post updates and info there on occasion.
I am working on bringing Smart BabyBook up to date with CDC algorithm for checking vaccine up-to-date status. It turns out their method is remarkably similar to mine, but I would like to align this tool with their exact algorithm for future compatibility with vaccine schedule changes.
I am going to make the app free at least until I get the algorithm updated. Your data will not be lost with updates unless you remove the app from your device.
The next version will include checking the vaccines that your child has received to see whether any have been recalled by the manufacturer. This is an extremely rare occurrence, but it is important. This will only work if you have the vaccine lot number entered. Currently the only way to do this is to scan the vaccine bottle bar code, so hopefully you have been doing that. I should include a way to manually enter lot numbers, but since manual entry is error-prone I cannot guarantee that the lot number will match a recall if it is entered this way.
This is a work in progress. I hope you find it useful.
Dr. Smart
More