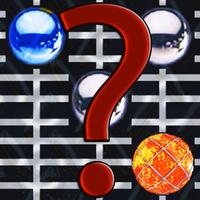 Smart Ball Touch
$0.99
Smart Ball Touch Description
After the great success of Smart Ball - here is the next round for this totally new logic game for smart minds.

-Complete new intuitive touch control
-Larger field (12*8 instead of 8*8)
-100 totally new levels

The basic idea:

The fireball will be used to catch all blue colored balls.

All metal balls (blue and silver) follow gravity.

Be careful not to get hit by any falling silver balls !

It may look easy at first glance - but be sure - you will have a lot of fun !

Future updates will include even more levels for free.


Note:
All 100 levels can be solved !
Smart Ball Touch 3.0 Update