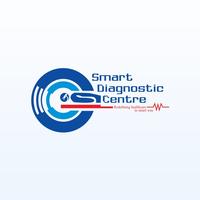 Smart Diagnostic Centre
Free Get
Smart Diagnostic Centre Description
1. It's an individual Health portal – Power to manage health by enabling to monitor and store health data and stay connected with healthcare providers – doctors, hospitals, laboratories and other healthcare organization in a private, secure, and confidential environment.
2. You can analyze, Share, Download health documents, reports and images in single App.
3. Print your emergency medical card and carry with you always as it allow to add contacts in emergency from your phone book. Make this emergency card as your lifesaver.
4. Manage your Body indices, Vitals & vaccination record for healthy lifestyle.
5. Single comprehensive easily accessible medical history which allows health professionals to more accurately diagnose, monitor and treat medical conditions.
6. The intuitive charts, helpful tips, Medicine Reminder, Appointment Reminder & insurance reminder in one place.
7. Achieve your fitness and diet goals. You can also personalize your Health Calculator by adding or removing Goals.
8. Discover how Smart Diagnostic Centre can be your lifesaver by creating a fully connected health system with your personalized integrated health information.
9. Download Smart Diagnostic Centre today and connect with your health care provider/beloved ones at anytime from anywhere.
Smart Diagnostic Centre 1.0 Update