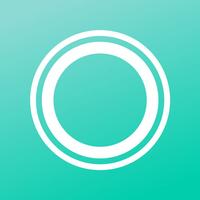 smartcycle
Free Get
smartcycle Description
Not knowing where to park a bike when commuting, being afraid of having a bike stolen or having to walk home at the end of a working day when a bike breaks mid-ride, are all problems that our team have experienced in the past, and want to avoid experiencing in the future and so smartcycle was born. An app from cyclists, addressing cyclists everyday issues.

##### Features #####

Since we have won the The DigitalTown #LondonNeeds Hackathon for Smart.London last June, and after some deserved holidays, smartcycle is now finally launching and app that will allow cyclists from all over the world to enjoy some cool features...

***** Find cycle parks near you *****

- Whether you are commuting or just cycling for leisure smartcycle makes it easy to find the best cycle parking near your destination.
- Choose a cycle park and smartcycle will calculate the best route to get you there
- Park your bicycle and always know where you have left it

***** Find the nearest bike shops *****

- smartcycle gets you closer to the people that can help repairing your bike and quickly put you back on the road
- Choose a bike shop and smartcycle will calculate the best route to get you there

***** Is your bike missing? *****

- smartcycle helps you get your bicycle back by sharing key details with the cyclist communities


##### Upcoming Features #####

We at smartcycle believe that there's always room for improvement therefore we will carry on working hard to be able to roll out as soon as possible some other awesome features. Keep your eyes peeled for the next updates.

----- Follow your bike -----

- smartcycle will soon have the option for you to be able to be notified in case your bicycle gets moved away from the location where it's supposed to be parked.
- The anti-theft functionality will be optional and dependent on the installation of a gps tracking device in your bicycle.

----- Contribute to the community -----

- Tell the smartcycle community how was your cycle parking or bike shopping experience thus allowing other fellow cyclists to make better and informed decisions based on your experience.
smartcycle 1.2 Update
- Performance improvements
- Bug fixes
More