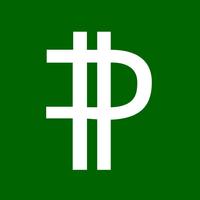 SMBple Sell
Free Get
Screenshots for iPhone
More Screenshots for iPad
SMBple Sell Description
Same app - new name!

Point of Sale for everybody that's designed to make money, not just collect it!

Whether you need a way to sell, want to add "away from counter" payments to your exiting system, a backup system for when "the other guys" are down, or just about any reason at all to let people pay your business quickly and conveniently, SMBple Sell is it.

Faster, easier, more profitable, and more engaging:

• Faster via optical scanning
• Easier by focusing on the experience
• More profitable, letting you keep control over your mailing list (a business asset)
• Always be ready to get paid since there's nothing to fail or forget (no extra hardware)
• Be ready to go in about 15 minutes

With your iPhone, iPad, or iPod touch and a reliable internet connection (cellular, WiFi, external hotspot), you can be running your business (even if your business is just you) and accepting credit, debit, cash. and cardless payments in about 15 minutes from NOW!

Specific benefits:

• Automatic weekly/monthly/quarterly/annual sales reports with breakdowns (for humans) and CSV data files (for computers)
• Optional daily sales reports for data junkies and attentive businesspeople
• Traditional payment cards handled via optical scanning and manual entry (no fee difference)
• Automatic tax-included price handling (great for food trucks and other vendors who have high volume or don't want to manage coins) with breakouts in the reports
• Automatic tax-rate determination via geolocation of zip code jurisdiction with user-settable default
• Cash transactions tracked for unified reporting
• Secure, cardless payments from the SMBple Caddy app (including Apple Pay when available)
• Much more!

SMBple Sell is currently available for the US only.

Use of SMBple Sell requires a free Stripe payment processing account (which you can sign up for during app startup or connect to an existing Stripe account).

Pricing for card transactions executed through SMBple Sell are 1%+Stripe's fees. Cash transactions incur no fees.
SMBple Sell 1.7.4 Update
In 1.7.4:
• New name! The app makes your business simpler. Now we're making the app SMBple!
In 1.7.3:
• Resolved a rare, iOS-version-dependent issue where certain, not easily predictable sale totals would only allow cash processing, not card processing.
In 1.7.2:
• Fixed a crash when cancelling a Touch ID request for authentication (iOS10-specific)
In 1.7.1:
• Minor UI/UX cleanup (leftovers and oops from 1.7)
• Improved presentation in lists when "Larger Text" is turned on
In 1.7:
• NEW: After watching hundreds of real-life transactions, we've rebuilt the customer interaction for traditional payments (credit/debit cards)
— All new visual behavior when tipping the device toward the customer that removes distractions and eliminates "What do I do next?" (setting controlled)
— Better visuals for tip entry (larger, easier to tap, more explanatory)
— Tip tools now disappear completely when disabled
— Pre-calculated values for tip presets to save customers from mental math
— The customer approval button is now unambiguous, with a specific call to action and total amount
• NEW: Receipts can now be re-sent (for transactions created with this version or later)
• NEW: Support for businesses with '&' in the name
• NEW: Added a read-only view of the basket contents during payment without having to cancel the transaction
• NEW: Added referral program selection access to the Referrers page
• NEW: Added a customizable percentage high threshold alert (in case someone adds too many zeros, for example)
• NEW: Key clicks on our custom keypads (setting controlled)
• IMPROVED: Even faster in many area of the app
• IMPROVED: Keypad colors have changed slightly to be easier to read
• IMPROVED: Transaction entry (first screen) has been radically simplified. We eliminated things that weren't needed and moved others to be more useful
• IMPROVED: Simplified and clarified signing up (new user) vs login (new device, reinstall)
• IMPROVED: Added date sections to history display
• IMPROVED: Third-party keyboards are disabled to avoid interfering with the app-specific custom entry
• IMPROVED: Discount entry has been cleaned up to avoid getting stuck in discount entry mode
• IMPROVED: Simplified the entry of a basket discount (applies to the aggregate total)
• IMPROVED: Auto vs Preset Sales Tax Rate setting clarified and only shown during item entry
• IMPROVED: Device-specific sizing (including iPad) in multiple areas
• IMPROVED: Squashed some bugs, particularly relating to visual progress display on various screens
More