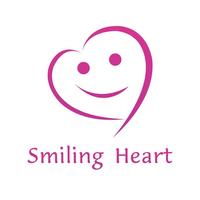 Smiling Heart
Not Available
Removed
from the App Store
Smiling Heart Description
The smiling heart app uses the pulse oximetry tool and the Echo cardio approach for the diagnosis of Congenital heart diseases(CHD). The app also contains information that helps doctors and other medical personnel diagnose CHD and gives CHD related information to parents and the general public

Pulse oximeter:
---------------
A pulse oximeter comes either as a small unit with a built in finger/toe clip, or a small hand held device that has a wire probe that can attach or be applied to your finger, toe or earlobe. The small unit is less expensive and more practical for use. However it may not be very suitable for small babies. Either a standard unit or a modified portable unit with a finger probe is preferable.
Beams of light from the device pass through the blood in the finger (earlobe or toe) to measure the oxygen. The baby will not feel any pain or discomfort. The beams of light are "read" by the device to calculate the percentage of your the that is carrying oxygen. It also provides a reading of the heart rate (pulse). To make sure the oximeter is giving you a good reading, count your pulse for one minute and compare the number you get to the pulse number on the oximeter. If they are the same, you are getting a good signal.
Smiling Heart 1.1 Update
Sign up issue fix and UI enhancement
More