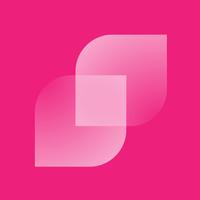 Snapling
Free Get
Snapling Description
There are thousands of Snaplings planted all over the world, get started planting your own today!

Snapling is a fun social photo scavenger hunt game, where you can leave photos (Snaplings) of objects or locations for anyone to find! Try to find photos that others have planted nearby using Snapling's built-in GPS and compass. Match the photo accurately to score points. Snapling also works in the background and will notify you of any Snaplings that have been left nearby!

Follow @snaplingapp on Twitter to see featured Snaplings around the world!

General Rules:

Selfies and photos of PEOPLE are not good Snaplings. Your FEET are not good Snaplings. INSIDE YOUR HOUSE are not good Snaplings. If other players can't find your Snapling in that EXACT place in two weeks, two months or even two years, its probably not a good Snapling.

Some responses based on reviews:

** Snapling is regulated, all photos are reviewed fairly regularly, and any images that we deem as inappropriate are deleted.

** If you wish to turn off checking for nearby Snaplings while your app is in the background, you can do that by going to "Settings" and turning "Background" to "Off"

** You can contact the developer through multiple channels in the "Feedback" section of the App, please contact me with any questions or comments you have,

** Other users can NOT monitor your location by looking at your profile, they can only view the locations of where you have planted Snaplings and see THEIR current location

I'm just one guy, and this app is FREE for you (and costs me $ to maintain), if you have issues, complaints or questions, PLEASE don't hesitate to contact me!

Thanks for downloading, and have fun!

Snapling® is a registered trademark of Delicious 62 LLC.
Snapling 1.2 Update
• Updated for 64-bit and iOS 8
• Squashed some buggers
• UI improvements
• Snapling only uses your location in the foreground
More