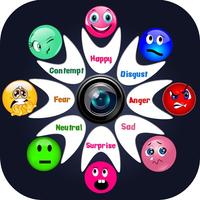 SnapMood - Inside Out
Free Get
SnapMood - Inside Out Description
SnapMood – your own sentiment analyzer which uses state of the art algorithms to find the right mood of the picture taken or uploaded. It's real fun using this app and share what SnapMood says about your picture with your family & friends on Facebook, Twitter, Whatsapp etc.

*Please note this is NOT an fake entertainment app as we use real face & emotion recognition technology powered by "Microsoft's Project Oxford" to give you the analysis. Don't wait as we are offering free credits for limited period only.

SnapMood offers 3 options:
Selfie – Use the camera or picture gallery for pictures with single face
Groupie – Use the camera or picture gallery for pictures with multiple faces
Compare – Use the camera or picture gallery to compare pictures with single face & find your look a like

All options support features to know the Age as well as probability of 8 emotions in the picture.
- Surprise
- Sad
- Neutral
- Happy
- Contempt
- Anger
- Disgust
- Fear

Please note the technology behind the app is still in early stages so accuracy may not be hundred percent however also remember that the age and emotions are based on picture and its quality only.

Your feedback will be appreciated as the same will help in improving the app.
SnapMood - Inside Out 1.1.3 Update
- Support for Promotion Code
More