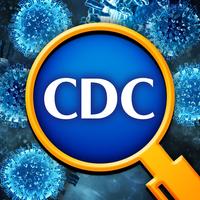 Solve the Outbreak
Free Get
Solve the Outbreak Description
Your mission, if you choose to accept, is to get clues and analyze data to solve the outbreak and save lives! In this fun app, you get to be a Disease Detective.

Do you quarantine the village? Interview people who are sick? Run more lab tests? The better your answers, the higher your score - and the quicker you'll climb the ranks to become a decorated Disease Detective. In level 1, you'll start as a Trainee and earn badges by solving scenarios — with the goal of earning the top rank: Disease Detective.

Unlock Level 2 by mastering all the 12 outbreaks of Level 1. Then earn honors by solving new and more challenging scenarios. Earn recognitions like Surveillance and Treatment Honors.

New outbreaks happen every day and CDC's Disease Detectives are on the front lines — working 24/7 to save lives and protect people. When a new outbreak occurs, Disease Detectives are sent in to figure out how the outbreak started before it spreads further.

In this app, you'll also:
• Learn about diseases and outbreaks in an engaging way.
• See how CDC's Disease Detectives save lives around the world.
• Have the option to post your scores on Facebook or Twitter and challenge your friends to play!
Solve the Outbreak 2.5.2 Update
Bug fixes and enhancements
More