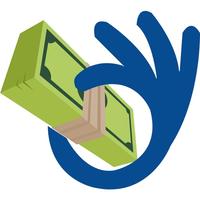 sooqaljomlah-سوق الجملة
Free Get
sooqaljomlah-سوق الجملة Description
This app is a wholesale market for KSA only in arabic language .
there are two user types sellers and client ,they can sign up using their phone number then a sms verification code will be recived by the user ,sms verification code service works only in KSA .
After a seller is signed up he can log in using his phone number then can upload his goods with images using the button in the side menu ,he can also manage his goods status by clicking edit button on his goods list or deleting it using the delete button in front of edit button.
as a client loged in he can view goods supmitted by sellers ,and then by viewing details of an item by clicking the view details button client can view item in details .
inside the details page of an item client can communicate with the owner of this item by clicking the chat button and send the message .
a message will be delivered to the owner of the item with a push notification if the owner is offline.
After the deal is ended between the seller and the client seller can manage his item status if it is Displayed or not or sold.
if it is displayed : it will be appeared in the home page of the client side.
if it is not displayed : it will not appear in the home page of the client side.
if it is sold :it will appear in the sold goods page of the seller side then he can redisplay it when its available again .
sooqaljomlah-سوق الجملة 0.7 Update