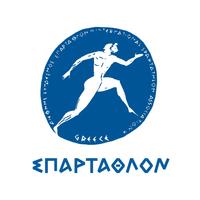 Spartathlon
Free Get
Screenshots for iPhone
More Screenshots for iPad
Spartathlon Description
This is the official SPARTATHLON App that provides real time information of the SPARTATHLON Race.
SPARTATHLON is a historical ultra-distance foot race that takes place every year in September in Greece. It is one of the most difficult and satisfying races in the world because of its unique history and background. The race starts from Athens and finishes in Sparta a distance of 246km.

This app provides the ability for friends, supporters, journalists to get informed about runner's progression during the race in real time.
The app provides also the ability for information of athlete's details, Check points, News, and Race Map.

=======================================

Αυτή είναι η επίσημη εφαρμογή του υπερμαραθωνίου ΣΠΑΡΤΑΘΛΟΝ.
Το ΣΠΑΡΤΑΘΛΟΝ είναι ένας ιστορικός υπερμαραθώνιος που λαμβάνει χώρα στο τέλος του Σεπτέμβρη κάθε χρόνο στην Ελλάδα. Είναι ένας από πλέον δύσκολους αγώνες υπεραποστάσεων παγκοσμίως και παράλληλα πολύ μεγάλου ενδιαφέροντος λόγω του ιστορικού του υπόβαθρου.
Ξεκινά από την Αθήνα και τελειώνει στην Σπάρτη μετά από 246χλμ.

Η εφαρμογή παρέχει πληροφορίες για τους φίλους, συνοδούς, δημοσιογράφους όσο αφορά την πορεία - πρόοδο των δρομέων ζωντανά κατά την διάρκεια του αγώνα.
Η εφαρμογή παρέχει επίσης πληροφορίες για κάθε αθλητή, πληροφορίες για σταθμούς ελέγχου, χάρτη αγώνα και νέα αγώνα.