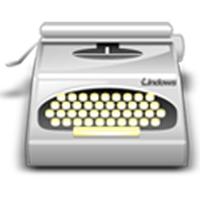 SpeakToMail
$0.99
SpeakToMail Description
Many people, especially those with medical issues or who are aging, have trouble with the small size of the keys on the iPhone keyboard. This app gives a way to compose a message using voice recognition and send it by email or text. The message appears as text on the recipient's phone. The voice is sent to Apple's servers and text returned, so please be careful of your private information, e.g. credit card numbers. Don't worry if the speech recognition is not perfect; you will get a chance to edit your message before sending. We do not record or store any personally identifiable information. The languages supported are

th_TH, ca_ES, fr_BE, de_CH, sk_SK, en_ZA, es_CL, zh_CN, zh_TW, da_DK, el_GR, he_IL, pt_BR, en_AE, pt_PT, fr_CH, ro_RO, vi_VN, en_SA, pl_PL, es_US, en_SG, tr_TR, hr_HR, ko_KR, uk_UA, it_CH, ar_SA, id_ID, en_IN, es_ES, de_AT, en_IE, cs_CZ, es_CO, zh_HK, sv_SE, en_PH, en_ID, en_CA, nl_NL, yue_CN, en_NZ, en_GB, ja_JP, it_IT, ru_RU, en_US, ms_MY, es_MX, hu_HU, fr_CA, de_DE, fr_FR, fi_FI, nb_NO, nl_BE, en_AU

This app requires iOS 10.3 up.
SpeakToMail 2.0 Update
Replaced keyboard with speech recognition. Requires iOS 10.3 up.
More