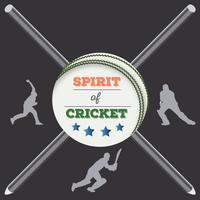 Spirit Of Cricket
Free Get
Spirit Of Cricket Description
Today the SPIRIT of CRICKET has entered its 21st year and has the blessings of not only Indian community teams, but also various players from clubs have joined together to form their own teams, players from Bangladesh, Sri Lanka, Pakistan, Afghanistan have also been a part of the tournament making it a true representative of the subcontinent culture. Blacks Caps like Nethula have also represented teams in this tournament and it has given us a great pleasure that it brings the community together. On the day of match you will see Families, Kids, joining their sons, brothers and dads for an exciting morning of Sunday Cricket. As a first, the tournament has encouraged participation of Women in the mix and we have seen women playing in teams for the past 3 years, a first in NZ.

We are proud of this rich legacy of the tournament and are hoping to take this to the next level. We now have the backing of electronic scoring through International sponsors who provide mobile apps for scoring and assimilating data, financial help through RELIANZ FOREX, community sponsorship and would love have the support of Auckland Cricket through its community initiatives!

You may use this app to follow all the matches, schedules, series, live scores, ball by ball updates and more.

This years tournament will start from Nov 2018 and will run until March 2019 at Auckland Domain. Details on our facebook page, SPIRIT of CRICKET!
Spirit Of Cricket 4.0.227 Update