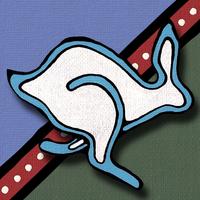 Spirit Runner - Fitness Tracking for Youth
Free Get
Spirit Runner - Fitness Tracking for Youth Description
Spirit Runner is a tool to engage Aboriginal youth and encourage regular activity in their daily lives. The goal is to keep youth healthy and occupied in positive ways through their teen years.
Spirit Runner is free and contains no advertising.

Features Four User-friendly Components:
• Activity Log - records activity, date, time, workout pals. Track activities with GPS, Step Counter and a Timer. Email/text/tweet completed activities.
• Reminders - set daily, weekly or monthly reminders for upcoming activities. A pop-up box and bell alert the owner of the device that it is time to get active.
• Motivations - hundreds of inspirational quotes by athletes and world leaders are available at the swipe of a finger. Favorites can be starred and emailed/ texted/tweeted to friends.
• Achievements - as more activities are completed achievements pop up to reward the user.

Spirit Runner is Unique:
While other Apps on the market focus on diet and nutrition, Spirit Runner focuses on encouraging youth (and even adults) to stay active. Youth today are bombarded with distractions that are increasingly non-active. Spirit Runner's technology engages young minds and encourages them to continue an active lifestyle.

Note: Continued use of GPS running in the background can dramatically decrease battery life.
Spirit Runner - Fitness Tracking for Youth 1.5 Update
Updated for iOS 10 compatibility.
More