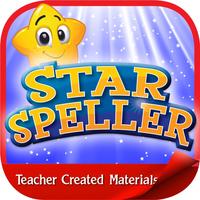 Star Speller: Kids Learn
$1.99
Star Speller: Kids Learn Description
Give your child one of the building blocks needed to learn to read and spell. Combine the fun of word games and spelling with hands-on and audio features to jumpstart the learning process. This app combines word recognition practice with entertaining, engaging graphics in a disguised-learning format. Children will want to play again and again and by doing so, will be learning up to 300 all-important sight words. Star Speller is great for young learners and older children struggling with reading and spelling.

Enhance your gameplay with these included settings:
The ability to save or clear your progress upon closing the app
The ability to randomize word sets

These and additional settings for this app can be found by tapping the Settings button, which is accessible from outside of the app on your device's home screen.
Star Speller: Kids Learn 5.0 Update
Whats New in Version 5.0:
● Added full-screen native support for modern retina displays, such as iPad Pro (3rd Gen) and iPhone Xs Max.
● The Star Speller check button now speaks the word twice, once at the beginning and again after spelling the word.
● Improved the scaling of text and controls, making them more true across a variety of devices.
● Improved the consistency of certain prompts, making them more intuitive.
● Miscellaneous improvements to performance and stability.
More