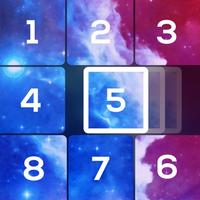 Stariner
Free Get
Stariner Description
Stariner is a simple, but visually rich sci-fi slider puzzle featuring multiple difficulty levels starting with the classical 4x4 grid.

In the 24th century long range jumps through interstellar space become possible, but require experienced navigators supporting navigation computers with complex calculations through their unique intuition. These navigators are called "Stariners".

Bring all pieces into their correct order starting with the first piece in order to execute a jump. You can only slide pieces adjacent to the empty tile.

Hint: Try to solve your boards as fast as possible -- if there is still time left you get an additional time bonus!
Stariner 2.0 Update
Starcube Jr is now "Stariner". As we got a number of inquiries for supporting Starcube Jr on iOS 11, we did a total redesign and rewrite of this little game. We also added some background music, as this was also a frequent request.
What else is new? We added additional difficulty levels -- "Trivial" is the classic game as you now it on a 4x4 board, the new difficulty levels feature more challenging 5x5 to 7x7 boards.
Please note that we had to reset the high score list, as we also tweaked scoring a little bit. We hope you like our version "2.0"!
More