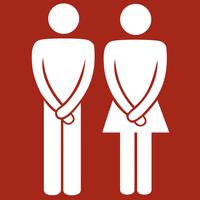 STD Triage Ask dermatologist
Free Get
STD Triage Ask dermatologist Description
Are you worried that you may have a sexually transmitted disease (STD)? STD Triage anonymously connects you to a board-certified dermatologist in under 24 hours. To use, simply download the app, take two pictures of your skin problem (rashes, bumps, intimate issues, redness, spots, etc.) and submit your question.

No registration. No hassle. Just an answer.

Your personalized answer from our dermatologists will contain medical information about your skin problem: what it most likely is, how it can be treated, and whether or not you should see a dermatologist or a STD testing clinic in-person.
_______________________

FEATURES:


RESEARCH-BACKED – STD Triage's technology is backed by 4 peer-reviewed scientific papers and in hospitals.

8-HOUR, 24-HOUR and 48-HOUR RESPONSE TIME GUARANTEED - STD Triage responds within hours. 24/7 online customer support.

BOARD-CERTIFIED DERMATOLOGISTS – Dermatologists on STD Triage are board-certified with over 10 years of specialized training at top medical institutions and vetted by a senior medical advisory board.

100% ANONYMOUS – No registration needed. User data is always kept anonymous, encrypted, and on secure servers.

SHARE YOUR ANSWER AND JUMP THE QUEUE – 70% of our users get better with over-the-counter medication. For more serious cases, STD Triage ­recommends a face-to-face with a dermatologist. Use the app to find a dermatologist, pediatrician and pharmacy near you. With an answer from STD Triage, our users see a dermatologist two weeks faster than the US average of 32 days.

_______________________

Common concerns include
• Herpes simplex virus
• Balanitis
• Folliculitis (ingrown hair)
• Syphilis
• Molluscum contagiosum
• Genital warts

Our on-demand dermatologists are experts at evaluating skin problems. They have already helped over 20,000 users identify and get information about their skin issues, including sexually transmitted diseases, also called sexually transmitted infections (STIs). Common skin problems of the intimate area include balanitis, folliculitis, yeast infections, herpes simplex virus, hemorrhoids, fissures, and genital warts. Symptoms of STDs can include burning, itching, rashes, bumps and redness in the genital area.

Your case is kept completely anonymous and secure on STD Triage. We do not require names, email addresses, or phone numbers.

STD Triage is the trusted leader in mobile dermatology for sexual health issues. Our brand has been covered by CNN, The Huffington Post, Medgadget and many other news outlets.

For any questions about Sexually Transmitted Diseases (STD) Triage, please contact info@firstderm.com

DISCLAIMER:
Sexually Transmitted Diseases (STD) triage is a medical information service. The medical information provided by our dermatologists is based on the information they are given by users and should not be regarded as a definitive diagnosis of any kind, but merely as complementary information to an initial internet search or other comparable investigation. Our physicians are specialists in dermatology and venereology. STD triage is not a diagnostic service, but can be used for guidance on what can be done in the event of a visual problem. Our doctors and STD triage cannot and do not replace a proper medical consultation.

The service does not replace a face-to-face visit to your doctor, and should be treated as a complement to an internet search. Even if the dermatologist recommends a face-to-face visit, our customer surveys show that the relief of knowing what the problem could be is worth the cost of using service.

This service is provided by iDoc24 Inc.
STD Triage Ask dermatologist 5.0.1 Update
+ New look and feel
+ You can now chose how quickly you want to have your response
+ New sharing function
+ iOS 11 compatibility
+ A number of problems fixed
More
More Information
Language:

Chinese

English

French

Italian

Norwegian Bokmål

Norwegian Nynorsk

Spanish

Swedish

More