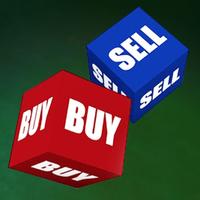 Stock Market Board Game
$0.99
Stock Market Board Game Description
Stock Market is a retro-style board game for the iPad.

Play the Stock Market and you could earn your fortune! With each throw of the dice, you can buy and sell shares, collect dividends and attend stockholder meetings. The winner is the first person to reach the "Winning Net Worth". Several game rules are customizable allowing you to adjust the behaviour of the game and extend or shorten the length of a game.

The stock prices go up or down with each move depending on the square you land on. Remember to buy low, sell high and attend as many stockholder meetings as possible and you could earn your fortune playing the market.

Play against three difficulty levels of AI, other (local) humans or any combination of the two.

Custom board layouts can be added via iTunes.

Please visit the website link to see a video of this game in action.
Stock Market Board Game 1.2.1 Update
Fixes issue with the app failing to launch on latest version of iOS.
More