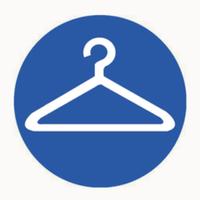 Style Me - Closet Manager
Free Get
Style Me - Closet Manager Description
Have you ever woken up in the morning, looked at your hectic closet packed with colorful items and had no idea which to choose for the day? Style Me is here to help. The purpose of Style Me is to relieve the user of the daily decision of what to wear. With Style Me, the user is able to:

• Upload photos of clothing items, including tops, pants, and footwear. Style Me will generate tags of what kind of apparel and colors it thinks are in the photo.
• Select the correct tags from the automatically generated ones, or if one does not already exist, manually add the tag to the list.
• Store all clothing photos inside the app.
• Choose filters such as occasion, apparel, and color and visualize all the items with tags that match these filters in your photo library.
• Randomize filtered photos to generate an outfit for that day. If the combination is not to the user's liking, shake to shuffle!

Style Me is your entire wardrobe, fitting room, and personal stylist in one app. Want to look dashing on that first date with your crush? Want to leave a good impression on your interviewer? Style Me is here for you.
Style Me - Closet Manager 1.0.3 Update
User now has the option to add a custom name to each stored photo.
More