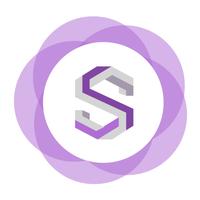 Styler - Fashion & Dating
Not Available
Removed
from the App Store
Styler - Fashion & Dating Description
Are you looking to find a partner who shares your interests?

Do your friends always come to you for style tips?

Are you obsessed with the latest trends?

Styler is the hottest new relationships and dating app helping you to meet fashionable people and potential partners from across London.

Match, chat, meet and even start dating likeminded people who share a passion for fashion. Find your partner!

PARTNER WITH OTHER STYLERS
Toggle between users nearby and from across the city so you can find others from around London.

Share your style inspo, tips, tricks and more and start making new relationships.

Check-in to local restaurants and businesses and be alerted when there are other Stylers in your area! Meet in a safe place you're familiar with and start chatting with other fashion lovers as soon as you like. There's none of the hassle of other dating apps – everyone on Styler shares your passion for fashion!

MATCH WITH OTHER FASHION LOVERS
Choose from nine different Styler tribes – Casual, Hipster, Fashionista, Rockstar, Emo, Goth, Athleisure and Modern Lady or Gentleman. Pick whatever best describes your personal style (or make your own) and start a relationship today!

You can also choose what Styler tribe you're interested in meeting or dating. Partner with any tribes that take your fancy. Maybe you're an Emo looking to meet a Hipster? Opposites attract, so get chatting and meeting people with a different style to you – you may just find your partner!

CHAT TO LIKEMINDED PEOPLE
Send messages, videos, pics and more to any Styler who's caught your eye. Share your personal style and chat. Keep an eye on who started the conversation in your Messages section, so you can know
who wanted to partner up first.

Seen someone's profile you like? Maybe they have impeccable sense of style or love the same designers as you? Interested in getting to know them or even dating? Maybe you could have the most fashionable relationship? Give their profile a like and see the Most Liked Stylers from across the city in the app. Upload more pics of yourself showing off your style to be in with the chance to become the Most Liked Styler.

START NEW RELATIONSHIPS
The Styler community is full of fashion lovers at the cutting edge of the latest and hottest style trends. Start chatting and meeting other people as obsessed with style as you are and sharing all the latest style tips and tricks. Build a relationship based on a common interest!

Meet others you're interested in by setting your profile preferences and filtering your searches. Set the age range you're interested in dating, as well as the Styler tribe you're drawn to, and start meeting likeminded people on Styler.

Tell other Stylers all about your trend dos and don'ts:

• Share your style inspiration. Meet and start chatting to other people about your style icons today
• Topshop or H&M? Versace or Gucci? Whatever your style, meet others who love the same brands and designers you do on Styler
• Sandals with socks! Crocs and flares! If the ideas of these fill you with dread, you'll be in good company on Styler. Come and chat about your biggest fashion faux pas and style no nos with
likeminded people also interested in building relationships and finding a partner.

Why not upgrade to Pro, so you can start matching and chatting with more fashionable people on Styler

• Find more profiles
• More matches
• Upload more pics
• Take a peek at who likes your profile before swiping a Match

Match with fashionable people, chat about your interests and start meeting likeminded people today with the Styler fashion dating app. Find your fashion partner and build a relationship.

We'd love to get your feedback! If you would like to speak to us, please contact our team at support@styler.net.
Styler - Fashion & Dating 3.8.1 Update
Match with fashionable people in your area or across London.
Share and laugh about your fashion faux pas, interests, favorite styles and more!
Choose your Styler tribe today – from Emo and Indie to Athleisure and Rockstar–start creating new relationships now!
Includes enhanced matching algorithms
More