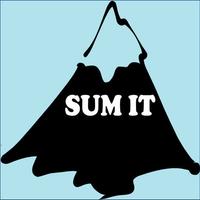 SumIT Game
Not Available
Removed
from the App Store
SumIT Game Description
Hello. 



There are so many fun little word games for phones that you can play in spare moments. We love maths (or math if you'd prefer), so we made this fun little maths game to fill the void.



All you have to do is use the numbers and operators shown at the bottom of the screen to make a sum equal to the target shown at the top. Your current sums and workings are shown as you to help. You can only use each number once, but the operations (+, -, x, / and brackets) can be used as much as you want. Apologies though, no nestled brackets.



So whether you just have a couple of minutes and want a little challenge to test your mind or if its raining and you have all afternoon why not try your hand at solving some little math problems, you might be better than you think and you might even get better.

We hope you like it!
SumIT Game 1.2 Update
some minor layout fixes
More