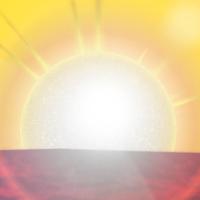 SunUpDown
$0.99
SunUpDown Description
SunUpDown is a simple Sunrise and Sunset calculation tool for anywhere on Earth. Just provide the date, location, time zone etc and it will give you the relevant sunrise and sunset.

Useful for astronomers, gardeners, and just about practically anyone with an interest in such info. Great for planning trips and knowing when the daylight hours will be when you are abroad.

Designed to be used manually when location and map services aren't accessible due to no internet access.

Includes TVOut video mirroring for use with external monitors and 'shake to print' feature if you want a paper record.
SunUpDown 1.0.6 Update
Critical bug fix for newer iOS
updated iOS SDK usage for newer devices.
Minimum iOS version now 8.1
Removed 3rd party Rate this App feature
More