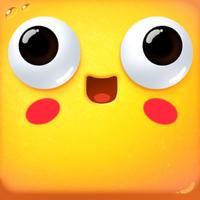 Super Snack Time
Free Get
Super Snack Time Description
!! Get Super Snack Time and a whole bunch of goodies FREE for a limited time (Save $19.99) !!
"Gooey goodness from start to finish... popping Gobblens is our new obsession!" -Appoday

*"The sort of relentlessly cheery, grin-inducing arcade action you wish you found a lot more of..." - Jay Is Games*

*9.5/10 "Download it [for free] before Little Guy Games realize what an awesome game they've got." - Arcade Sushi*
*Kotaku's Gaming App of the Day! - 11/27/12*

Launch into the skies in this charming, fast-paced Arcade popper! Get ready to throw down as you launch Hoggy up to pop countless tasty creatures using your sling-bandana and an arsenal of exciting power-ups. Passive is for the birds; get aggressive and don't stop flingin' until your belly is full!
____________________________________________________________

FEATURES:

GOOEY EXPLOSIONS
Everywhere!

HEDGEHOG-FLINGING ACTION
Use the legendary slingshot of the Hoggians to burst the adorably evil Gobblens!

AMAZING ADVENTURE
Discover the story of Hoggy's brave quest through 60 levels of Gobblen-popping madness

INSANE POWER-UPS
Unleash Hoggy's arsenal of power-ups and blast through enemies with all kinds of style

HOGGY STYLE
Deck out Hoggy and his crew of hoglings with amazing costumes!