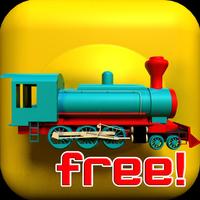 SuperSpeed3D free
Free Get
SuperSpeed3D free Description
SuperSpeed3D free is a racing puzzle game unlike anything you've seen before.
Your job is simple: Collect all the diamonds without crashing into the junction points!
You can control the trains path by switching the junction points and also by flipping your train backwards and forwards. There are no brakes and your train is stuck on accelerate, so it just gets faster and faster.
You can collect missiles and use them to collect diamonds faster.
There isn't any time limit or score. All you have to do is collect ALL of the diamonds .
The first few levels are not so hard, but as you progress to the upper levels, you will find it more and more challenging to play with SuperSpeed3D!
Easy to learn, difficult to master!
9 levels, with a link to the full version, which features 45 levels!
SuperSpeed3D free 1.0 Update