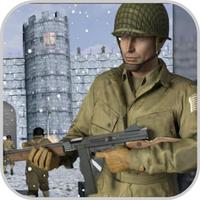 Survival Battle II
Free Get
Survival Battle II Description
Survival Battle II is all about battle, fight, strike and attack. You are enabled with advanced weapons, different guns and explosives used in the missions. Clash with terrorists on different scenarios and face them inside a city with no one around to help. As an army commando you have to defeat the enemies by step in to the battle. The war has evolved kill your companions with great strategy. Great game play, awesome visuals and entertaining missions are the best part of this survival war against terrorists.
Features:
- Realistic 3D graphics.
- A huge range of assault mission Rifles
- Amazing polygonal art style game
- Increase in difficulty level with each level up.
- Mixing of counter terrorist and terrorist Attack.
- Terrorist shooter controls of counter terrorist shooting game.